What's in The Itch Clinic Pharmacy and WHY?
From 06/22/2021 To 06/22/2021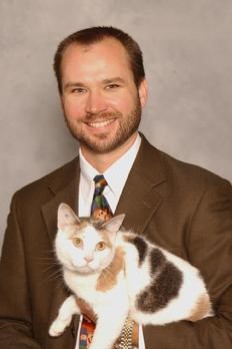 Date: Tuesday, June 22, 2021
Time: 7:30-8:30pm EST
Speaker: Keith A. Hnilica, DVM, DACVD
Title: What's in the Itch Clinic Pharmacy and WHY?
Credit: Approved for 1 hour of RACE CE credit
Webinar description: This program will review the most effective and common treatments and therapies used in Dr. KA Hnilica's, The Itch Clinic.
Program Agenda:
Appreciate that a clinical dermatology therapy can be easily successful with a limited inventory
Identify the best in class medications for each treatment category.
Understand the benefits and risks of current allergy therapies
Select the best infection control medication for skin disorders
About Dr. Hnilica:
Dr. Keith Hnilica, board certified veterinary dermatologist, is the owner of The Itch Clinic, with three locations in East Tennessee. Prior to developing a progressive dermatology referral center, he was on faculty at the University of Georgia for three years and at the University of Tennessee for eight years. Dr. Hnilica has published many articles, is the creator of www.itchnot.com, and is the author of the well known textbook, Small Animal Dermatology: A Color Atlas and Therapeutic Guide, published by Elsevier. He has a specific interest in the diagnosis and treatment of allergy and enjoys sharing his knowledge with veterinarians delivering lectures and in clinic wet labs.