About Virbac
Shaping the Future of Animal Health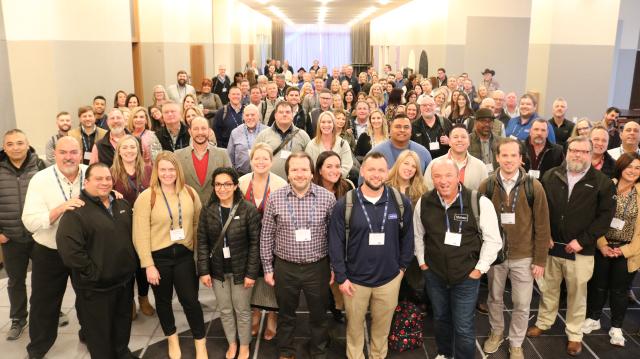 Virbac (an acronym of virology and bacteriology) is a French company dedicated exclusively to animal health from the inception. It was founded over 50 years ago, in 1968, by a French veterinarian Pierre-Richard Dick. He wanted the company to have a strong focus on vaccines and medicines for companion animals, differentiating the fledgling company from large pharmaceutical companies that specialized in livestock back in those days. Now, for over 50 years, we have been shaping the future of animal health through the wide range of our innovative solutions provided to veterinarians, farmers and pet owners.
We are now the 6th largest veterinary biopharma group in the world. We have been listed on the Paris Stock Exchange since 1985. In 1992, Pierre-Richard Dick, the founder, died at sea at the age of 55. Through the turmoil of losing their father, husband and company founder his family decided to ensure the family ownership of the company. The founder's family, including some of his children who are also veterinarians, retain a majority of the voting rights of the company today.
This commitment to research and development has led us to our current position of manufacturing and distributing a wide range of products throughout the world. This international expansion started in 1983 with the establishment of offices in Egypt and Spain followed by the United States subsidiary in 1984. Then we made another big step into the veterinary pet market with acquisition of Allerderm (USA) in 1987.
Our footprint touches over 100 countries and there are over 5,100 people working through 33 sales subsidiaries to help bring our products to our customers. Production is located in 10 countries including France, US, Mexico, Brazil, and Vietnam with research & development centers located in the US, Mexico, Chile, Uruguay, France, Vietnam and Australia.
The product range in the United States is primarily for companion animals and includes products for internal and external parasites, dental, dermatology, antibiotics, and supplements with production in Bridgeton, MO (St. Louis metro). The primary distribution is handled from Kansas City, MO from the underground facilities referred to as Subtropolis. We areexpanding into food producing animal (FPA) products and into pet food as well.
We look forward to shaping the future of animal health with all of our business partners and customers in the years ahead!