News
CE BY THE SEA
Call it the "mother" of all conferences.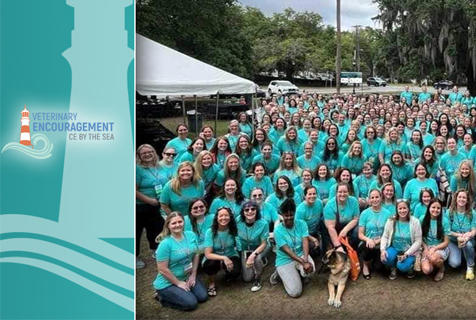 By Malcolm Mayhew
Several Virbac team members recently attended the 2023 Veterinary Encouragement Conference, a conference that caters to a specific group of veterinarians: moms.
Held April 26-29 in Beaufort, SC, the conference drew more than 300 attendees from the U.S. and Canada. Conference-goers received CE credits as they learned about new developments in the DVM field. Many of the workshops, lectures and lunch-and-learn events dealt with how "DVMoms" - DVMs who are also mothers - balance the worlds of being both doctors and mothers.

Attending Virbac team members included Dr. Lauren Johnson, Dr. Deirdre Fornari and Executive Territory Sales Manager Pam Bridges.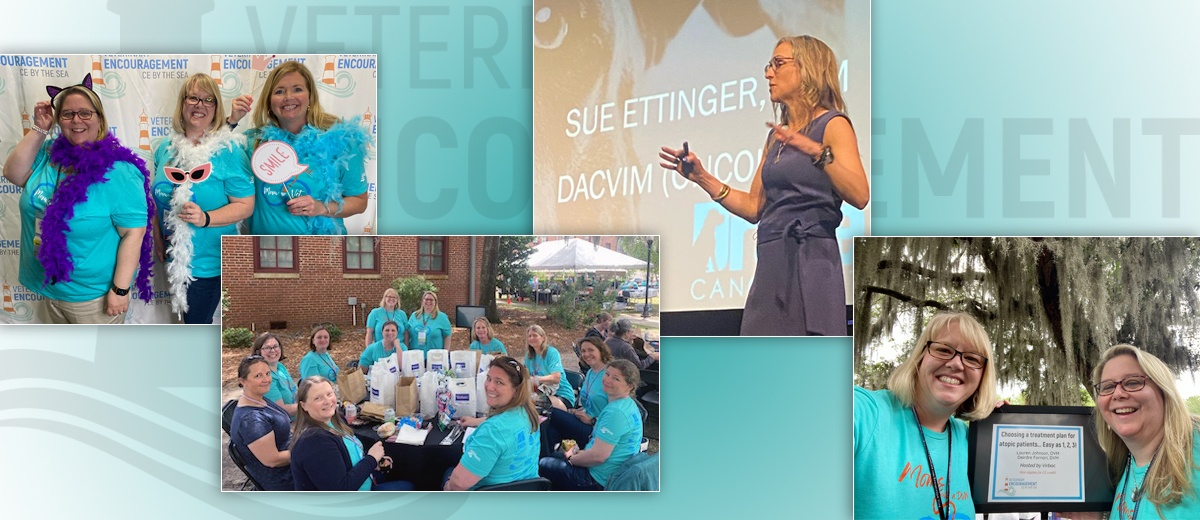 "As a DVMom, I love being a part of this conference," says Dr. Fornari. "The community that is built here is so uplifting."

Special Virbac-sponsored guests included Dr. Sue Ettinger, veterinary cancer specialist, international speaker and celebrated book author, who spoke about treating mast cell tumors in dogs, and veterinary dermatologist Mollie Mesman Aldridge, a DVM from the Animal Dermatology Clinic in Greenville, SC, who spoke on atopic dermatitis and otitis externa.

Over the past several years, the percentage of women in the veterinary profession has been on a steady rise, reaching 64%, according to the 2020 AVMA Census of Veterinarians. That's up from 54% in 2012. Many of these women are or will become mothers.

Several support groups focusing on DVMoms have materialized recently, especially on social media where the DVMoms Facebook group has attracted more than 17,000 members. Dr. Julie Buzby, a DVM and member of the DVMoms Facebook group, saw the group's membership skyrocket during the pandemic, leading her to put together a conference that not only addressed the needs of DVMs but also mothers who deal with everyday stressors.

"You feel like there is always someone here who has your back and understands the struggles you face as a mom and DVM," Dr. Fornari says. "Everyone leaves this conference feeling restored and encouraged."

This is the second year for the conference and, proudly, the second time Virbac has been a sponsor.

"We are proud to be an integral part of the continuing education and community of women joined together for this event," says Dr. Johnson. "The personal and professional friendships made here will last a lifetime."