Virbac Manufacturing Facility Bridgeton
This is the cGMP facility where team members research, develop and produce many products for our North America operations.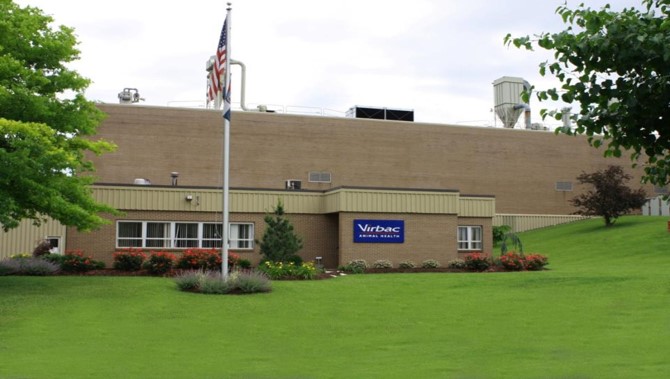 Our main manufacturing facility is located on 37 acres in Bridgeton, Missouri, a suburb of St. Louis. The 193,000 sq. ft. main building has seen continuous enhancements over two decades and operates as a state-of-the art facility for cGMP production of many products we market in the US and Canada. This facility house research and development, manufacturing, quality control and offices.
In our history with this facility, we have developed mastery for production of multiple galenic forms of veterinary healthcare products including solid oral drug products (chews and tablets), pastes, topical liquid medications, animal grooming aids, and dental care products. Our facility utilizes both Quality and Operations Systems in compliance with applicable U.S., Canadian and international standards while being committed to meeting all customer requirements and country-specific regulations where our products are sold. We maintain certifications of compliance for the U.S. FDA,, the Missouri Board of Pharmacy, and the Missouri Department of Agriculture.
This site employs just over 220 people, typically works on a two-shift, 5-day work week, and has the ability to increase capacity, if needed. The site is closely integrated with our North American Commercial Operations Headquarters, located in Westlake, Texas (Dallas – Ft. Worth area). Commercial Operations and Industrial Operations have built demand and supply systems to closely monitor sales, opportunities and changes that are necessary to ensure a high level of customer service.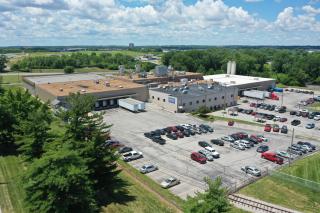 Our Operations teams focus on the various aspects of daily production activity within a number of different manufacturing units where batches are made and packaged. The production activities are fully supported by experienced staff members from product development R&D, Manufacturing Science and Technology (MSaT), Supply Chain, Quality Control, Quality Assurance, Warehousing, and Order Management. All finished products are released then shipped to our Kansas City Distribution Center (KCDC) for sale to customers.