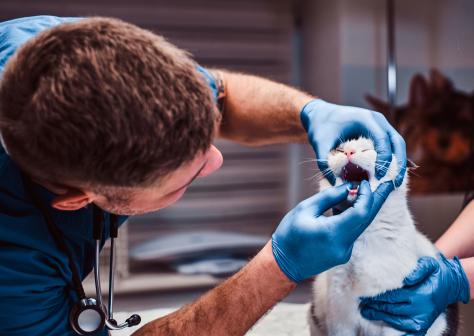 Cats are unique creatures. Although they exhibit a menagerie of differences versus other species, one thing they share in common with their dog counterparts is their predisposition to developing some form of periodontal disease by the age of three.1
In light of this fact, how is it that according to the AVMA and the Journal of Veterinary Dentistry only a measly 9% of cats receive dental care at the veterinarian's office?2 How can we better inform our cat clients of the importance of dental care for their feline friends?
Communicating the importance of at home dental care is key. We offer an array of at home dental care for your feline patients to help keep them happy, healthy and uniquely mysterious!
Resources:
https://www.avma.org/resources-tools/pet-owners/petcare/pet-dental-care
https://www.avma.org/news/press-releases/good-dental-hygiene-key-pets-overall-health