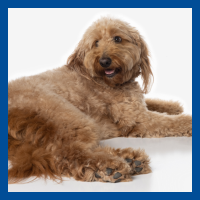 Spay and neuter procedures carry extensive benefits for pets. But they also come with new challenges for our pets.
Spaying and neutering are top risk factors for weight gain in dogs and cats.1 These patients have a higher risk of weight gain for two simple reasons:
Their metabolism slows down2,3
Their appetite goes up2,4
It's a recipe for weight gain over time. Let's take a look at how those changes can affect your spayed and neutered patients.